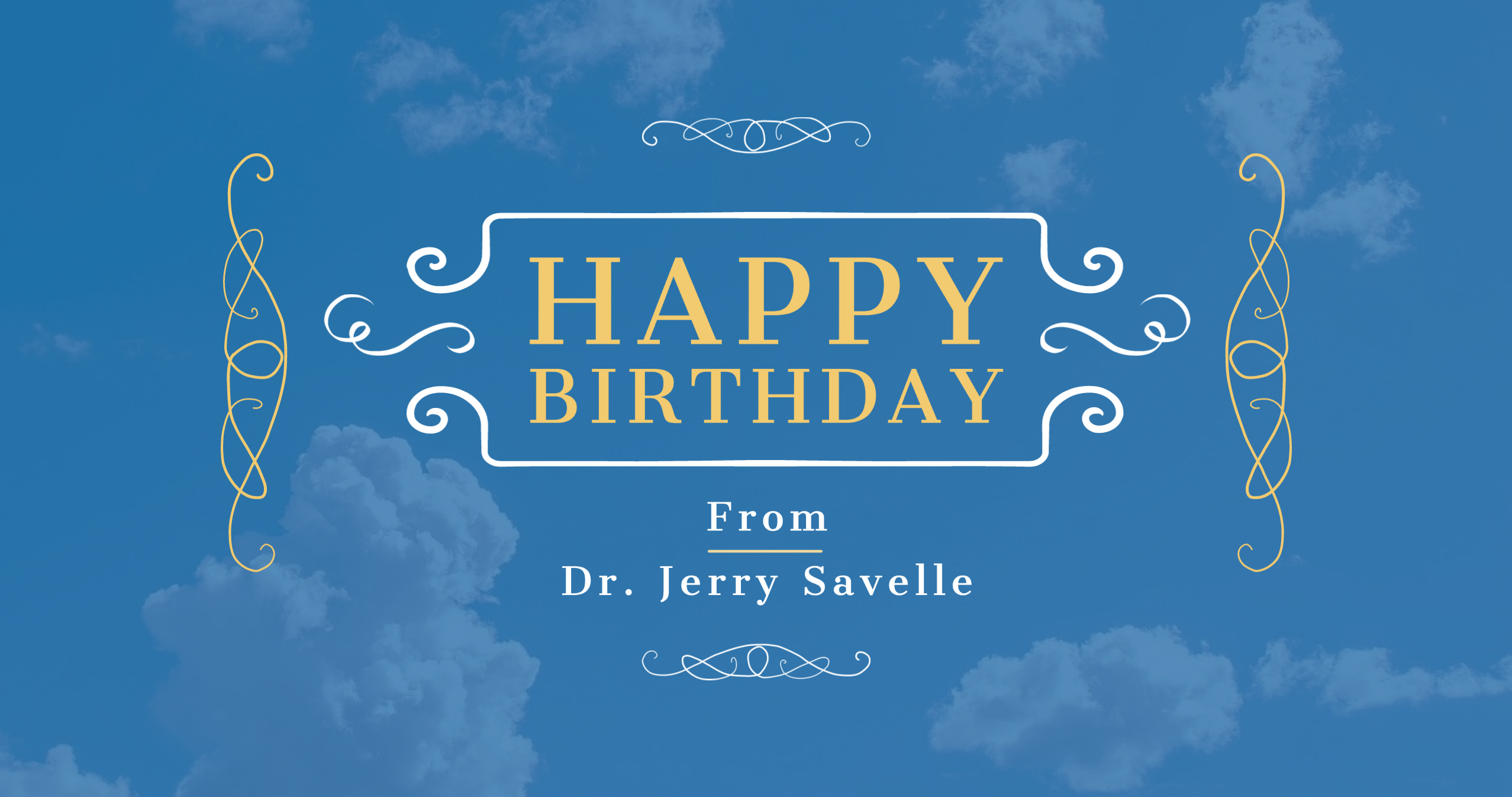 Dear Friend,

Greetings in the Mighty Name of Jesus and Happy Birthday! As you celebrate your birthday this month, I want to thank you for your continued support of this ministry and for believing in the call of God on my life. I count it an honor to call you my partner and look forward to all that God has in store for you this year.

I want to take a moment to share with you again the prophetic word the Lord gave me for this year: 2022 is The Year of the Open Hand of God pouring out unusual, extraordinary, supernatural provision. As I share that Word with you, I'm believing that you will see manifestations of it immediately and I invite you to contact us back with your testimonies so I can rejoice with you.

Once again, I wish you a happy birthday and remember, your faith will overcome the world.

In Him,



Dr. Jerry Savelle
P.S. To celebrate your birthday, I want to bless you with a powerful message I preached called Defeat is Not in Your Future.