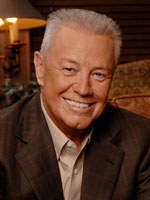 As you give this month, I want to bless you with my recent message, The Glory of The Lord Shall Be Revealed.  Click here to give>
---
What is the glory of God? Is it something intangible, like the idea of His greatness and majesty? Or, is God's glory something more specific that can be felt, experienced, and seen?
I have discovered that many believers do not understand God's glory, and because of it, often miss out on what God is doing. This entire year I have been studying and teaching the powerful truths about the glory of God and I want to share some of that with you today!
Throughout history, God has manifested His glory among His people, most often when they were encountering their greatest challenges. When His people were in bondage to Egypt, He told Moses: "I have seen the affliction of my people which are in Egypt and have heard their cry by reason of their taskmasters; for I know their sorrows. And I am come down to deliver them…" (Exodus 3:7-8).
The phrase "I am come down to deliver them" is a reference to three major characteristics of His glory: His manifested presence, power and goodness! A few chapters later, in Exodus 16:7, God speaks to Moses again and tells him, "And in the morning, then ye shall see the glory of the Lord."
And notice once again, this is taking place during a time when they were facing some of their greatest challenges. When God's glory shows up, the impossible becomes possible, lack and insufficiency is replaced with abundance and prosperity, and bondage is broken!
God's glory was obviously revealed to Moses and the children of Israel while being led out of captivity. But it didn't end there! God told Joshua, "…as I was with Moses, so I will be with thee" (Joshua 1:5).
And regarding all Joshua's adversaries, God said, "Do not be afraid of them, the Lord said to Joshua, for I have given you victory over them. Not a single one of them will be able to stand up to you" (Joshua 10:8). And Verse 11 says, "…The Lord destroyed them with a terrible hailstorm from heaven that continued until they reached Azekah. The hail killed more of the enemy than the Israelites killed with the sword."
I'd say that was a major manifestation of His glory.
God Himself destroyed their enemies!
There is a pattern through scripture of God's glory being revealed to His people and bringing them the victory. The manifested glory of God came down for Joshua just as it had for Moses. It came down for Daniel while in the lion's den. It came down for David when he faced the lion and the bear and when he faced Goliath. God's glory also came down for Elijah and for Elisha.
And, when it was time for Him to deliver mankind out of the hands of Satan, His glory "came down" in the form of His own Son, Jesus. Hebrews 1:3 says, "[Jesus] being the brightness of his glory and the express image of his person…"
Jesus was the "glory of God" personified and during His Ministry, we see God's presence, power and goodness revealed. In the Book of Acts it says, "God anointed Jesus of Nazareth with the Holy Ghost and with power, who went about doing good and healing all that were oppressed of the devil, for God was with him." (Acts 10:38)
God's glory being revealed didn't end with Jesus. Let's not forget what happened on the Day of Pentecost, as the glory of the Lord was again manifested when God came down in the form of the Holy Spirit (Acts 2:1-4)!
It's still God's desire to manifest His glory in the lives of His people today!
God's prophetic word to me this year was that now is the time for a new wave of His glory to be seen! It is no coincidence that He is telling us this when so many of His people are struggling and facing some of their greatest challenges.
If you are facing a challenge, then I encourage you today to stay in faith, stay strong in the Lord, and get ready for the glory of the Lord to be revealed on your behalf.
I discovered just a couple of days ago, while reading in the Book of Isaiah, that when God tells His people He wants to show them His glory, He fully intends to back it. Isaiah 40:5 says, "And the glory of the Lord shall be revealed…for the mouth of the Lord hath spoken it." And then He goes on to say in verse 8 that if there is one thing that you can surely count on, it's His Word: "The grass withers, the flower fades but the word of our God shall stand forever"
One of the meanings of the word stand is: remain in effect or remain in force. In other words, it won't stop working until it is fulfilled.
My friend, you can rest assured – the glory of the Lord is about to be revealed on your behalf!
Lay hold upon this today and begin talking about it, rejoicing in it and expecting it each and every day. Will you allow it to go deep into your heart and determine that you're not going to allow Satan or anyone else to take it from you?
As I close this letter, let me just say how grateful I am that God has linked us together. I am so honored that you allow me to speak God's truth into your life. I pray that it is encouraging and life-giving.
Don't miss an opportunity to get your best seed into GOOD GROUND. Through your financial support right now, you can help spread the message of hope and grace around the world.
As you give this month, I want to send you my recent message, The Glory of The Lord Shall Be Revealed. When you give online at jerrysavelle.org, you can download this prophetic message immediately and start building your faith today. When you respond, please include a prayer request or a testimony about what God is doing in your life through this ministry. It is always a great encouragement to me and my staff when we hear from you.
When the pressure is on and you're facing challenges, it is easy to get discouraged. In those times, keeping your faith strong is vitally important. That is what I am here for – to encourage you and strengthen your faith. I'm praying for you and believing for God's glory to be revealed in your life!
In Him,
Jerry Savelle
 P.S. Act now to get your copy of this month's teaching resource, The Glory of The Lord Shall Be Revealed. Thank you for believing in this ministry and helping us reach more people with the good news of Jesus Christ